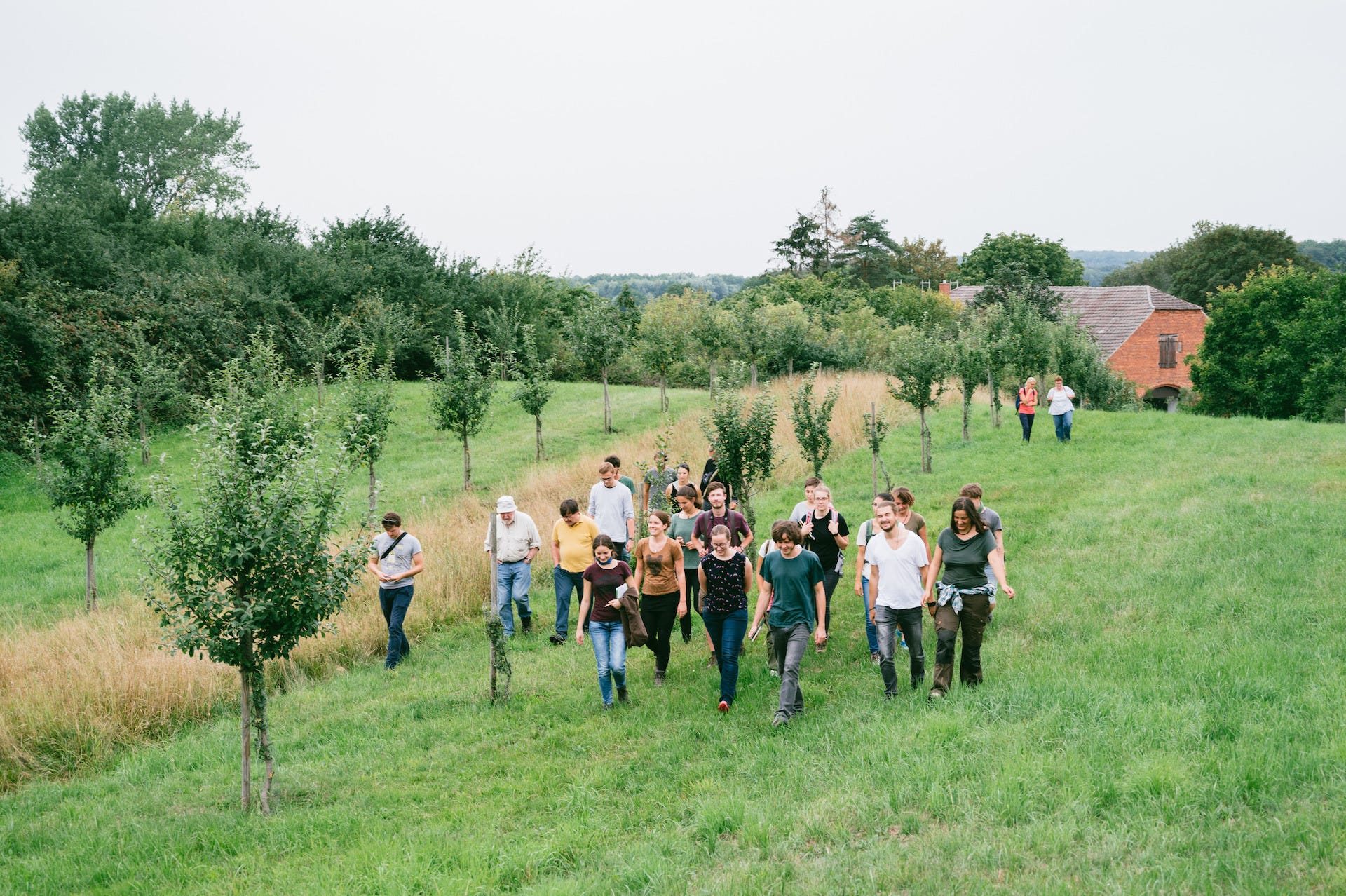 Holistic enterprise analysis
During a few days visit, we analyze strengths and weaknesses of your business and identify development potentials towards improvements of your economic, social and ecological and - most important - cultural perfomance.
Participatory project- and organisational development
Recovering the natural human way of co-working, collaboration and self-management: We help you to establish work-cultures and spaces, where humans can unfold their highest potential for the succes of the organisations' purpose, respecting the human body, spirit and soul.
Biodiversity, nature conservation and ecosystem management
Benjamin has more than ten years experience with governmental- and non-governmental ecosystem management and has a prime network to leading ornithologists, landscape ecologists, organic farmers, permaculture designers and renewable energy experts.
Regional development & sustainable tourism concepts
Inspired by the real pioneers of sustainable development we support regional initiatives and local governments with innovative approaches of sustainable regional development, where man and biosphere benefit from each other on the long term.
Organizational culture for evolving evolution
We retrieve your staff's sense for the common welfare and purpose of the organisation and encourage people for an individual process of spiritual self-transformation: taming the fears and assaults of the human ego. We inspire you and your employeers to get in touch with the spirit of your organization – by understanding it as a living social organism with vital parts, processes and needs.
Get in inspired by the pioneers and role-models of sustainable development
In lectures, talks, discussions or - our favourite: in field trips to their "projects of hope" we host encounters between you and some of the most brilliant role models and pioneers of sustainable development: Like the Laureates of the "Alternative Nobel Prize", the German Environmental Award or other outstading sustainability pioneers.
Deep conferencing and holistic learning journeys
We are experienced with project- and event-conceptions, NPO- and sustainability strategies, education for sustainable development, CSR, social-entrepreneurship, marketing and fundraising.
Fundraising for Sustainability, Education & Nature Conservation
We have over ten years of experience with professional fundraising for charity projects in the field of sustainability, education and conservation. We have prime networks to leading social banking institutions, foundations and philantropes in Germany, Austria and Switzerland.
Personal growth and spiritual progress is the basis for each sustainable development. Often deep personal crises open the window for great transformations and inner growth of people. Benjamin accompanies you in your self-development, using a combination of his own experiences with anthroposophic "biography work" and his certificate-education in "EssenceCoaching (r) - the spiritual dimension in Coaching".