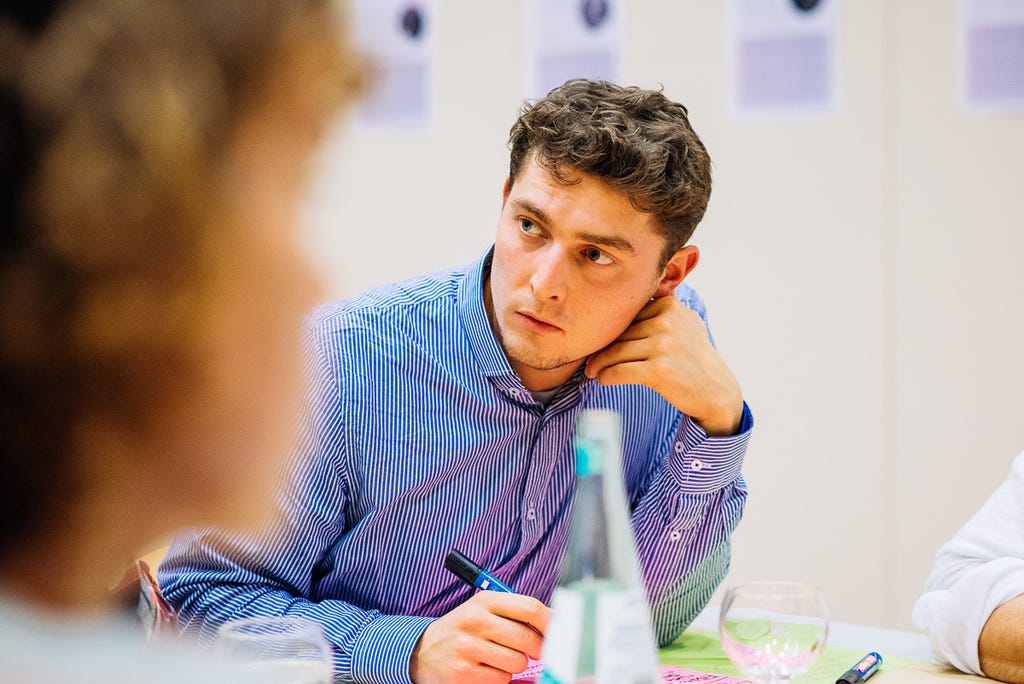 Benjamin Brockhaus and his partners are freelance project-developers, -managers, networkers and consultants who are deeply-rooted in an holistic understanding of sustainable development.
We help teams, institutions and businesses to become pioneers of a next generation of sustainable organizations.
Neues Buch: Transformative Unternehmensführung
Aus welcher Bewusstseinshaltung heraus handeln die Führungskräfte der nachhaltigsten Unternehmen Deutschlands?

Welches Menschenbild, Weltbild und welches Verständnis von Nachhaltigkeit haben die Führungspersönlichkeiten von Alnatura, GLS Bank, Lebensbaum, WALA/Dr. Hauschka und Vaude Sport? .
We bring together cross-thinking social innovators with professional consultants, scientists and entrepreneurs. In every project we re-arrange our team depending on the individual needs of our clients from a pool of experts of partner think-tanks and networks.